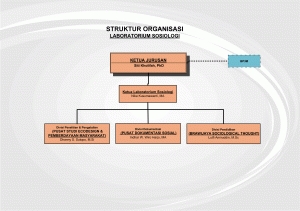 The Sociology Laboratory works within the Department of Sociology and is organized in three divisions, namely:
1. Division of Research and Community Services (Study Centre for Eco-Design and Social Empowerment)
2. Division of Documentation (Centre for Social Documentation)
3. Division of Education (Brawijaya Sociological Thought)
The Division of Research and Community Services at the Department of Sociology comprehends the Study Centre for Eco-Design and Social Empowerment (PUSCODAS). The goals of this Division are: developing applied social studies; fomenting and managing applied research cooperation with other institutions; improving the quality of research through cooperation and exchange; publishing research results in print or on-line resources such as newsletters, working papers, journals and books; diffusing research results through a variety of activities; increasing knowledge and productivity of the faculty staff in scientific research.
From the variety of activities conducted throughout the years, we would like to highlight the research cooperation with PT Bentoel Prima from September 2013 to March 2014 that was extended to the following year. The project consisted in the study of problems associated with excavation, analysis of the demands of people around the industry plant (Community Need Assessment) and mapping the social conditions in the company's surroundings. Jointly with the Division of Education, a roundtable discussion was organized to debate research methods and ways of improving the quality of research and the Faculty's productivity.
The Division of Documentation at the Department of Sociology comprehends the Centre for Social Documentation. Its purpose is to register all research activities conducted by lecturers and students. The data obtained will be stored in a Social Database to contribute to further research or re-examine past studies. Some of the activities that have been carried by the Division of Documentation are registering the results of researches conducted by faculty staff; obtaining books and journals; storing thesis and dissertations; and synthetizing work practices and student research internships in the form of practicum courses.
The Division of Education at the Department of Sociology has the purpose of engaging in activities that instigate discussions about theories, research methods and relevant contemporary issues. In other words, this Division manages and develops knowledge within the Department. Its activities are conducted as an on-going dialogue under the "umbrella" of the Department of Sociology in order to enhance the understanding of Sociology as a discipline and its practical context. In order to potentiate the advance of Sociological studies, we are looking forward to integrating local, national and international scopes of action. This approach toward integration provides opportunities for lecturers, assistants and student-tutors to develop more sensibility in observing social reality. The activities conducted by the Division of Education can be classified in four types, namely:
Practicum courses that organize practical activities to be conducted in particular disciplines. The operationalization of practicum courses involves several actions: hiring laboratory assistants; providing training and capacity strengthening for laboratory assistants; conducting laboratory work on a particular area; consulting, assisting and supervising proposal and reports. The output of these activities is providing practical knowledge regarding empirical research and scientific writing,
Soziologe / UB Sociological Thought, i.e., internal discussions for the academic community about research methods (operationalization in all steps of the research process and levels of application in the field). The meetings take place once a month and involves lecturers, assistant lecturers and student-tutors in practical subjects. Soziologe discussion schedule for the Academic year 2013-2014 can be downloaded here.
UB Sociological Thought Series consist of courses carried by guest lecturers, both from national and international institutions, in order to discuss social issues and enrich the repertoire of knowledge of students and faculty staff. This activity usually takes place every three months. We would like to highlight the participation of Rachel Rinaldo (University of Virginia); J.J. Rizal (Indonesian historian) and Peter Carey (Professor Emeritus at Oxford University), and others.
Research Day is an activity to introduce campus life for Sociology freshman students and a vehicle of expression and sharing of experiences from seniors and graduate students of the Department of Sociology. Research day is carried out in different forms, such as:

Public lecture:  a public lecture related to Competency and Sociology Graduate Prospects. Speakers are UB alumni.
Research Presentations: presentation of researches conducted by seniors
Film Exhibitions: exhibition of films and documentaries made by students. This event provides opportunity to dissect work results and share experiences about social cinematography.
Photo Exhibitions: temporary photo exposition by students and faculty staff displayed in communal areas so the public can enjoy during breaks. New students are given the task to observe and interpretate each image.
PKN Presentations: one PKN group is supposed to run a selected program and becoming a presenter in front of new students. The Faculty team conducts the selection.
Book Bazaar: a book bazaar is held in collaboration with bookstores and publishers.
Acoustic Event: music presentations by Sociology students' bands.
For further information about Sociology Laboratory UB, please check below: